HAPPY VALENTINE'S DAY!!!
After a lot of traveling via plane and via car.. I'm finally back home!! I've been to a wonderful retreat, I've seen people I love and many people I admire. We have also been ALL sick, me, my husband and the children.. so we are very happy to be home now, it's true that.. there is no place like home!!
I promised you a Giveaway from one of my wonderful and very patient sponsors!!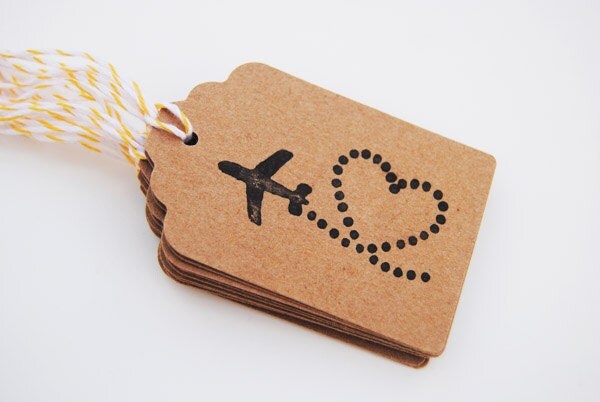 I asked Laura, the creator of adorable little tags and cards, to share a little bit about herself. Maybe I'm just a curious person, but I like to get to know people, even just a little.
This is what she said:
-Please tell us who you are.
My name is Laura, and I've been blogging at
La Caseta de Paper
for a few months now. Mostly, I'd define myself as a fan of all the little things: watching a sunset, the smell of the grass after the storm, or a warm coffee in a winter day. I try to lead a life as simple as possible, because that's what really makes me happy.
-When did you start creating for your beautiful shop?
I started around October last year. I've always liked to be active in several communities online, and since I loved Etsy and everything handmade, I decided to give it a try and start my own show too.
-What is your inspiration?
Most of what I do is very minimalist, it's a style I really like and I try to keep all the items on the same line.
-What else do you like to do for fun?
Two of my favorite activities are photography and snail-mailing. The reason I like both of them is because they help me staying creative. I also love yoga and mountain-biking.
-Tell me one funny thing about you.
I have a weird OCD when walking up/down the stairs: the last step always needs to be touched with the right food.
-Tell me one of your dreams.
I'd love the have a little house close enough to the ocean to be able to go surfing every day.
Thank you Laura!!!! It's my pleasure to have you here!!
And thank you for the opportunity for any of my readers to win a 2 months AD SPACE on your BLOG!!
Please enter the Rafflecopter Giveaway below!! And Good Luck!!!!

a Rafflecopter giveaway
Laura has also a special discount code for all of you in her
SHOP
! Enter the code
MADELEINE15
at check-out and you'll receive
15% off
your purchase!
Have a Beautiful Heart Day everyone!!!!!
Hugs and Kisses from me..